Garage conversion is an excellent way of adding an instant value and beauty to your home. With plenty of garage conversion ideas, you will also realize that a garage has amazing potential than you could possibly imagine. You only need a little creativity, imagination, and effort to turn your cold, neglected or unoccupied space into a warm, welcoming, peaceful and inspiring space. Here are some of the best conversion ideas you can have for your garage.
1. Kid's playroom
Kids love to play and to explore different things. Consider converting a garage into a room where they can spend quality time playing. With available garage space, you can always ensure their play environment is safe. Such space is also ideal for nurturing their talents through different sporting activities.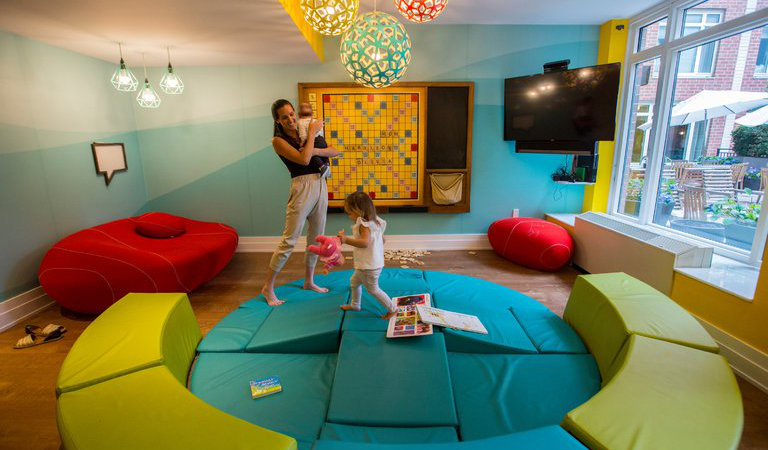 2. Guesthouse
When guests decide to come for a sleepover, do you have a perfect room for them? You can turn your garage into a cosy guest room or guest house based on the available space. This will help you to accommodate your guests even when they make surprise visits.
3. A beautiful Lounge
Having a beautiful and stylish lounge in your home is just perfect for you, your family and your guests. Create an excellent living space where you can relax and unwind. The beauty of a home lounge is that you can add a bar, use unique windows and a glass door to enhance the overall look of your home. With a lounge, you can throw a party where you and your friends can have plenty of space for unlimited fun.
4. A sleeping Space
Converting a garage into a bedroom is also another idea to explore. Turn the garage space into a beautiful and special place where you can relax peacefully. With such a room, you can also explore your creativity. To enhance the beauty of the space, consider adding beautiful art features and a rustic charm on the walls. This will further help to add a touch of freshness into your space.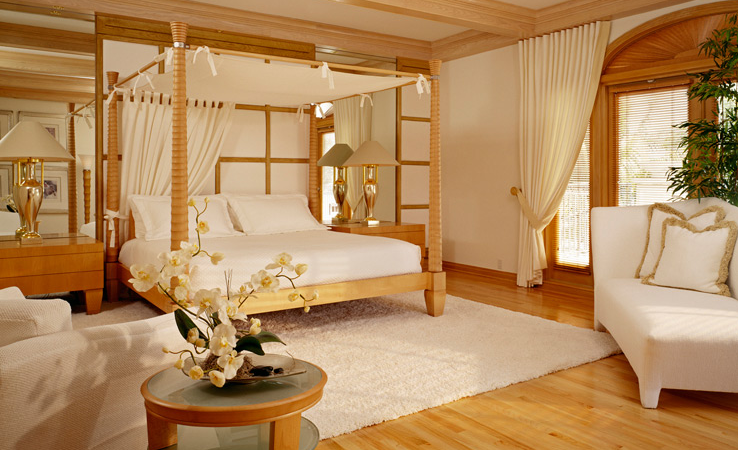 5. An ideal romantic space
The garage can also be converted into a beautiful romantic room. Paint the walls using warm and inviting colours. You also need to add a beautiful bed with the best enhancements such as pillows and mosquito nets to create a perfect environment for couples. Ensure there is quality lighting to add a sense of warmth and romance in the space. You can play with white, red and orange colours to make the room truly inviting.
6. Family Lounge
A garage can be turned into a beautiful family lounge. This is the place where you and your loved ones can unwind, share different ideas and spend quality bonding time. To make the room more inviting, include a fireplace to provide a relaxing, warm and welcoming atmosphere. Similarly, you can use painted wall decor items on the space to enhance its overall look.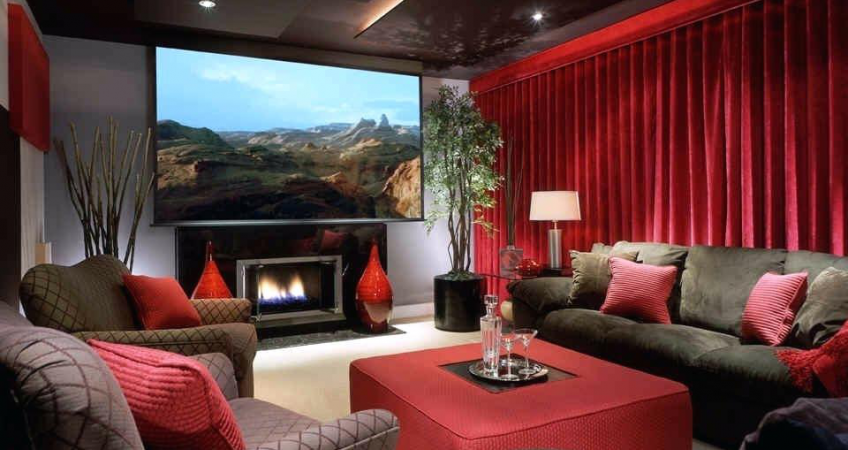 For a more stylish look in the room, why not include flowers and pieces of furniture that complement the theme of your house. It plays a significant role in creating a more whimsical feeling in the room for all.
7. Relaxing Cave
Do you dream of having a pool table in your home but the space is not enough? Turn your garage into a room where you and your friends or family members can spend quality time actively. Turn the garage to an indoor playfield. Include a pool table, a dart game board and video game essentials. If the space is not limited, you can have a football table therein.
With such play features, you will realize that you spend your leisure time in active tasks. This will further enhance your health as opposed to the times when you sit down watching a movie on all your free hours.
Similarly, you can turn the space into a gym room. Consider facilities that can perfectly fit into your garage space. Remember, with a busy lifestyle, it can be hard to create some time to work out. However, with an indoor gym, you will be motivated to exercise regularly and stay healthy.
Therefore, take time to define your needs and purchase only the kind of facilities you will need. Turn your garage into a home gym and save a great deal on cash.
---
---
8. A home work-station
If you are a stay at home mum or you simply work from home, you can have a small office in your space. Turn your garage into a space where you can write paint or simply run your businesses from the comfort of your home. This is something that you can do on your own because you understand your needs perfectly well.
9. Home Cinema
If you love movies, this is a perfect place for you. Turn the garage to a home cinema. Organize the rooms just like a cinema hall where you can watch different movies. This is an easy task because all you will need for a perfect home cinema includes:
   A high quality and big screen.
   Comfortable armchairs.
   Cushions.
   A big couch.
   Excellent sound equipment.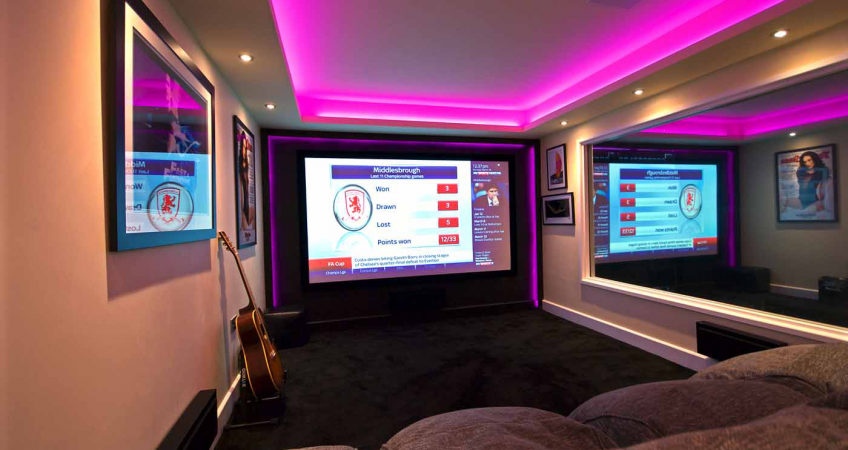 10. Kitchen Diner
If your kitchen space is small and you need a kitchen diner, your garage can cater to this need. This is particularly important if your garage is adjacent to the house as it offers the potential of having a back or exit door.
11. An Art Room
You may realize that your kids love to paint or make artistic pieces. Instead of building a separate room where they can explore their talents, you can always convert your garage into the same. The garage space can make an excellent wood carving and painting studio for art lovers.
What's more, you can have a mini-museum of the art pieces in one of the walls. It helps your kids to explore and nurture their creative talents. What's more, it allows them to engage in healthy activities that add value to their lives as opposed to engaging in unwanted deeds.
12. A Utility Room
A utility room in your home is important. It helps to keep your electric and plumbing items safely and neatly. Instead of having such items occupy part of your kitchen cabinets, creating a quality utility room will help accommodate such items efficiently.
A utility room also helps you to have enough space in your home. You only need to make it smart and stylish by exploring the best garage conversion ideas UK for your utility room.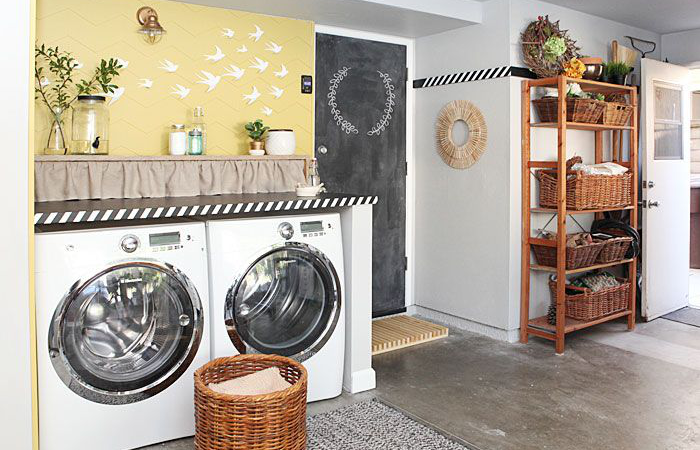 With these endless options, it is without a doubt that a garage can offer amazing space in your home. However, you need to put into consideration a number of factors before you convert your garage. This includes
The type of garage that you have
Your garage can be attached or integrated meaning it is connected to the main house. Such a garage can be converted into a resting room or a bedroom.
Detached garage is not attached to the house and it cannot be used as a living space. Alternatively, it can be used as a separate room for guests.
The amount of space available
You also need to consider the available space in the garage. A single sized garage has small extra space, and it is good for a home office, guest bedroom or a playroom. Such a garage can also be converted into a utility room or downstairs shower room. Based on the layout of your home, you can turn it into a small kitchen, or a hallway.
Double garage, on the other hand, offers extra space and it can be converted into a living space or a storage room.
---
---
How will you make the conversion seamless?
A seamless garage conversion will add an amazing value to your home. In this light, you need to ensure you have the right cladding and roofing materials that complete the look of your main houseYou need a matching door and window style
You need to employ a new design to enhance and convert the garage as a new beauty element in your home. Consider modern cladding options that will overcome related issues including how a garage door will be concealed.
Are you doing a full or partial conversion?
You can carry out partial or full garage conversion based on your needs. For partial conversion, the front part of your garage is not changed externally and internally. The rear section is however integrated into the main house. As a result, you will achieve extra living space for converting a garage into a room, play arena, kitchen space or a utility room.
For a full conversion, this means that you will convert the whole garage into a room that you desire.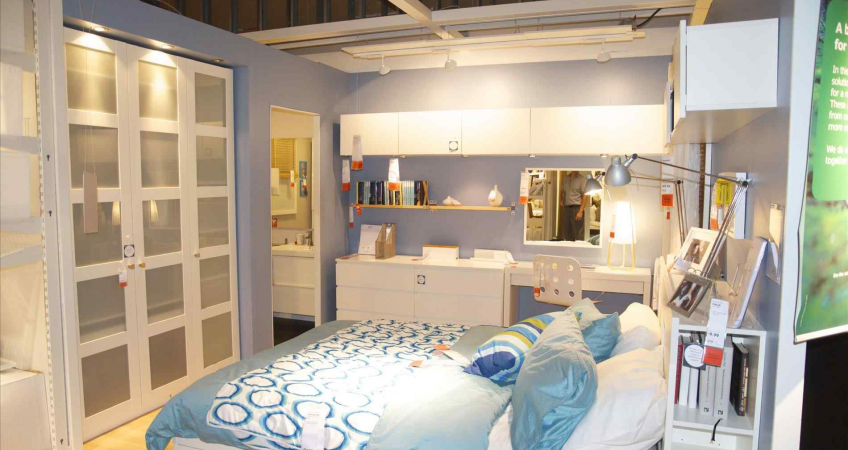 How will you ensure there is plenty of light?
Bringing in natural light to a garage can be tasking. Therefore, you need to identify a wall where a new window can be placed. A roof lantern can also help you to attract more natural light to the room.
If the garage has a more private outlook, bifold and French doors can be installed.
You also need to create large openings on your internal space to allow in-flow of natural light to your internal space.
---
---
Therefore, you no longer have to waste that garage space in your home. Add value to your living space by exploring creative conversion ideas above. Enhance the quality of your conversion by exploring a wide range of quality and beautiful doors at Rollaway Garage doors. It offers quality products to help you transform your garage into a stunning and useful space.